Capturing their charm, like they've captured your heart
In 2020, Maggie Flynn Hillyer combined her massive love of dogs with a passion for photography and created Marshie's Roar Pet Photography. She specializes in studio photography, bright colors and capturing the unique personality of your pets. When not working with clients here in Louisville, she travels and does pop-up events around the country!
Rather than running from a set studio space, Marshie's Roar brings the studio to you! When you make an appointment for portraits, she transports her studio gear to your living room, your kitchen, your best friend's house, wherever is most convenient for you and your pet. She simply requires an open space and flat flooring. 
From your initial consultation to picking out your artwork, a session at Marshie's Roar Pet Photography is a very personalized experience. Every aspect is specifically tailored to you and your pet's needs in order to give you the best experience possible. By the end of your time together, you will have meaningful photographs of your beloved pet that you can proudly display in your home for years to come.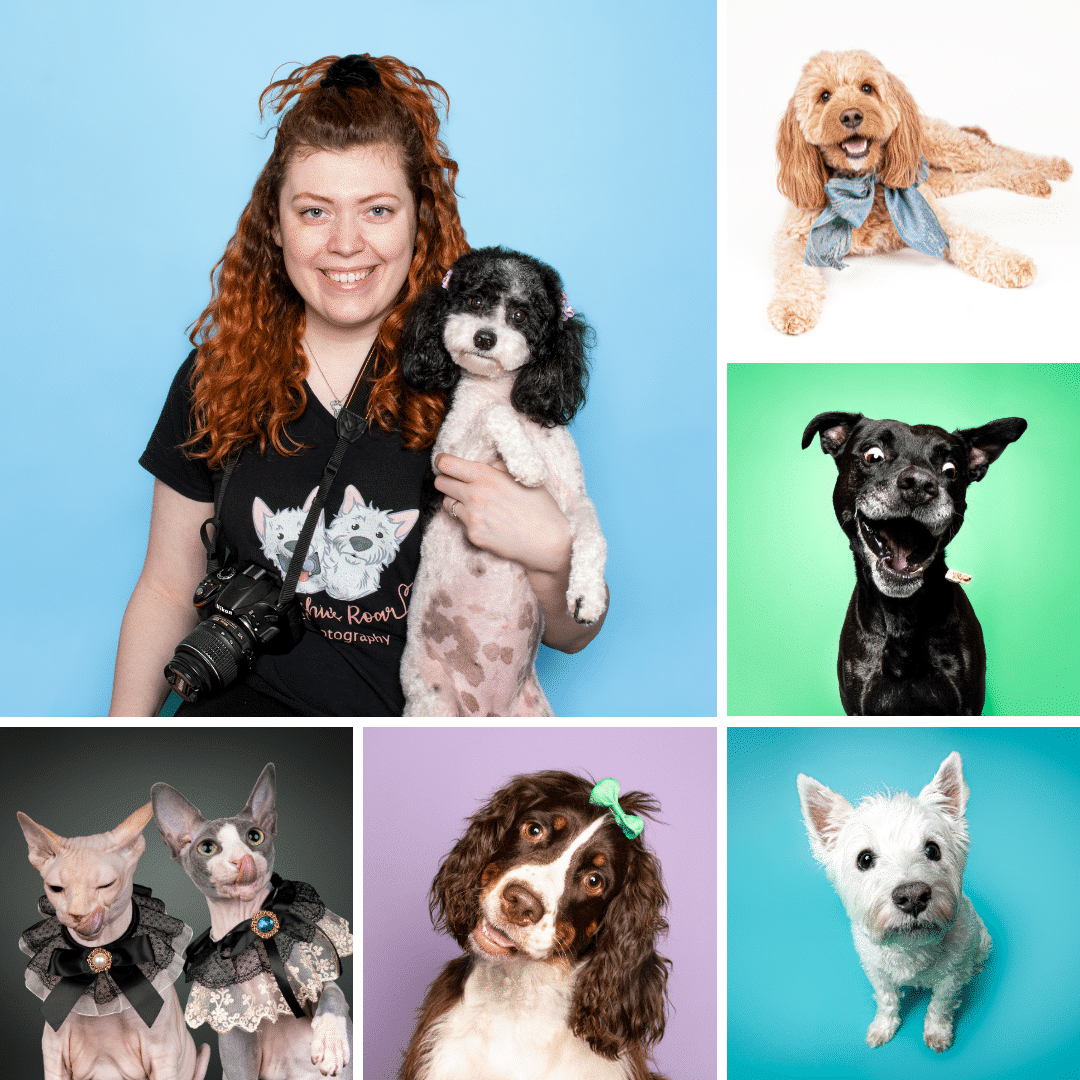 The first step in securing your photo shoot is booking your zoom consultation. This is where you'll discuss everything you're hoping for in your photographs, how you would like to display them and Maggie will learn more about your pet and their specific needs. At the end of your call, you officially schedule your shoot!
For more information, text Maggie at (614)-940-6763. OR schedule your complimentary consultation directly from her website.