Become a Champion Lifesaver Today
Every little bit counts. By donating to Animal Care Society monthly, you will help save the lives of the hundreds of animals that depend on us each year.
Become a Champion Lifesaver!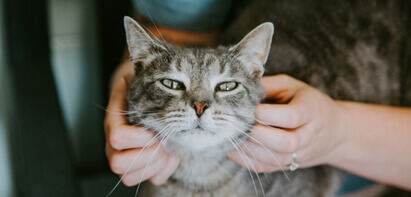 Fostering Saves Lives
Simply put, fostering saves lives. When you open your heart and home to a pet in need — you give them a second chance to love and be loved! ACS provides all supplies needed for fostering!
Become a Foster Parent
Bow Wow Meow Boutique
The Bow Wow Meow Boutique is a yearly fundraiser that helps support the daily operations of Animal Care Society. During this event, you can shop for amazing already put together gift baskets for every special occasion in your life!
Get Involved!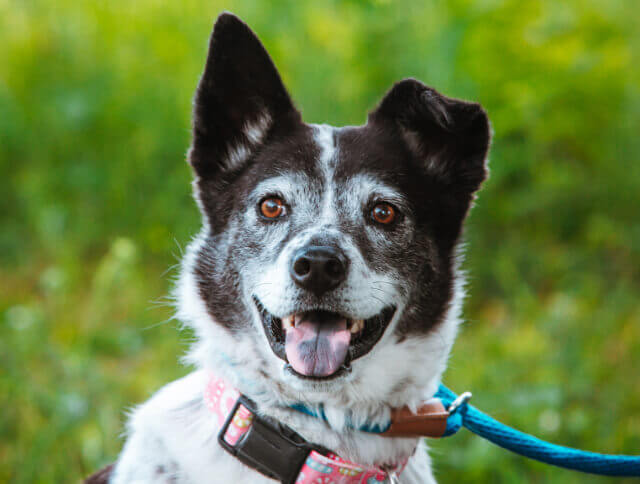 About Animal
Care Society
Protecting Animals since 1984, Animal Care Society is a 501c3 non-profit organization not affiliated with any other humane organization and receives no funding from local, state, or federal agencies. ACS is entirely supported by grants and donations from our Louisville community.
ACS is an adoption facility that rescues companion animals in need. We save the lives of unwanted companion pets through adoption, and give animals a second chance to love and be loved.
Learn More
Animal Care Society Mission
Animal Care Society is a publicly supported No-Kill shelter whose purpose is to find new, safe and loving forever homes for adoptable dogs and cats.

Mission Reason #1
Over 17,000 animals have found safe haven with Animal Care Society in Louisville, KY. That's 17,000 reasons to help!

Mission Reason #2
Compassion. We provide every furry companion our devoted attention and humane care until a second chance is found.
Mission Reason #3
Integrity. Animal Care Society embraces and truly believes in a no-kill philosophy. We work tirelessly every day to ensure we achieve that goal. Each animal receives optimal available medical and other care necessary before adoption. Animals are not euthanized for time, space, or for any treatable medical condition.
Mission Reason #4
Responsibility. Animal Care Society promotes and educates the community through our outreach efforts about proper pet ownership. ACS embraces opportunities to contribute to the ones who need us the most in our Louisville community.
Find a Furry Companion Today!
Give a pet in need a second chance to love and be loved.
You Give. They Live.
There are so many ways you can help ACS continue our life saving efforts. Become a supporter of ACS and you will give animals in need the gift of a happy, healthy life. ACS has many opportunities for those who want to help with their time, talent, and treasure. Make a difference! As a leader in animal welfare, we invite you to help ACS continue our mission.
Become a Monthly Donor Today!
By becoming a monthly donor, you can help ACS provide the best care possible for the dogs and cats waiting for homes. Once you become a Champion Lifesaver, you will receive regular updates on how your donation has made an impact and how you are helping to support some very special animals.
Support the Spirit Fund
Animal Care Society, in abidance of its no-kill policy, ensures that every dog, puppy, cat, and kitten receive proper medical care… No matter the cost. Most of our canine and feline guests require only routine medical services such as vaccinations, flea/tick/heartworm preventatives, and spay/neuter services during their stay with us. However, there are special emergency medical cases that require lifesaving care to be provided. Without funding through our Spirit Fund, the future would not have been very bright for some of the animals that walk through our doors each year.
Community Support
Are you a locally owned business looking to partner with ACS and make a difference for the animals who need us the most? Participate in one of our fundraising events as a sponsor, donor, vendor, or donating in kind items for our silent auctions!
Thanks to our Pawsome Community Leaders
Animal Care Society's mission to provide animals with a second chance at life is achieved with the generous support of our community partners. ACS offers local businesses the opportunity to partner with us on an annual basis through our Business Alliance Program. The program is designed to compliment and help increase your current advertising. Business Alliance partners receive a robust package each year with benefits that are designed for the specific business and to help drive traffic to your doors! If you would like to inquire about becoming a Business Alliance partner, please inquire below.
Inquire Now
Don't You Forget About Me!
For many animals, their journey from homeless to happy is short. Sometimes, it takes months for a cat or dog to find their second chance. Some of our residents require a longer transition or continued medical care. Give these worthy pets, like Dexter, the chance of a lifetime by inquiring about adoption today!
Loves playing with balls!
Would Love A Canine Companion!
Housebroken!
Desperate to find his person!
Learn More!
See All Adoptable Pets!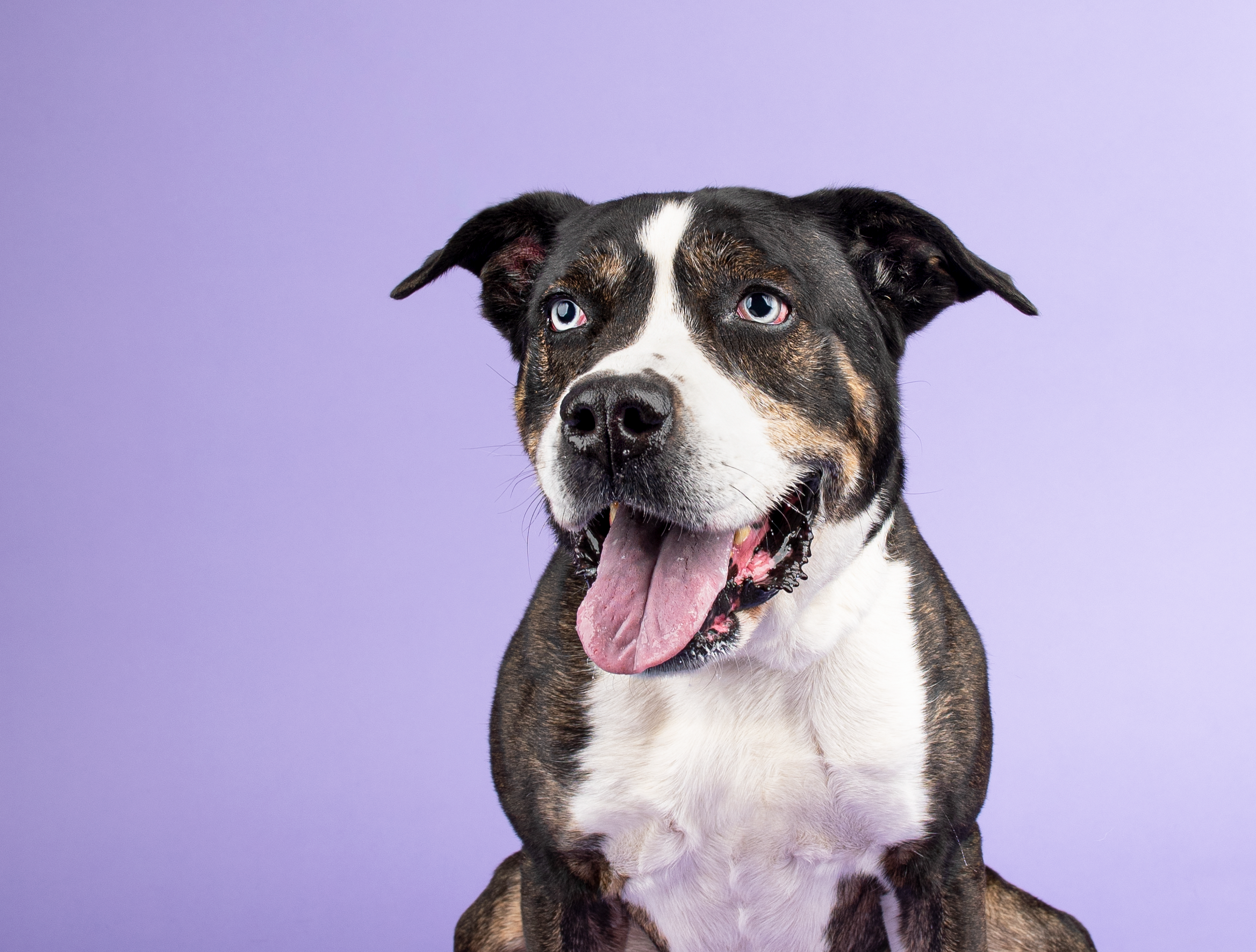 Found or have a
lost pet? Learn what to do.
Animal Care Society is not able to take in stray or abandoned animals. Has your pet gone missing? Have you found a pet that is looking for their family? The best thing to do is to make a report with Louisville Metro Animal Services. To ensure the best opportunity for a potential owner to be reunited with their lost animal, you are required to inform Louisville Metro Animal Services where the animal was found and that you have a lost or abandoned animal in your care. If you have lost your pet and believe it may be at Animal Care Society, please contact us during business hours.
Learn More
Frequently Asked Questions:
I want to rehome my pet, what do I do?
Please visit our Surrender page to fill out a Surrender Request Form.
I want to adopt a pet, what is the adoption process?
Wonderful! Please visit our Adoption page to learn more about the adoption process at Animal Care Society.
What are the adoption fees?
Adoption fees vary depending on what kind of animal you are looking to adopt. Please visit our Adoption page to learn more about the different fees and the adoption process.
Can I foster a pet?
We are always looking for fosters. If you're interested, please visit our Fosters page to learn more about what it takes to foster an animal and apply today!
What are your shelter hours?
We are open Wednesdays to Saturday from 11:00 a.m. to 5:00 p.m., Sundays from 1:00 p.m. to 5:00 p.m. and are closed to the public Mondays and Tuesdays.
Besides dollars, what can I donate to the shelter?
Please visit our Donate page to see a list of items that we are currently in need of at Animal Care Society.