If you don't believe us when we say opening a home to a pet in need is one of the most rewarding experiences in life – hear it from our adopters! These second chance stories help us prove that every life counts and every animal deserves a loving home.
Would you like to share your adoption story? Email a photo and paragraph about how your adopted ACS animal has enhanced and changed your life! By sharing your story, you can inspire someone else to adopt a pet in need. Send your story and photo to info@animalcaresociety.org with "Happy Tail" in the subject line.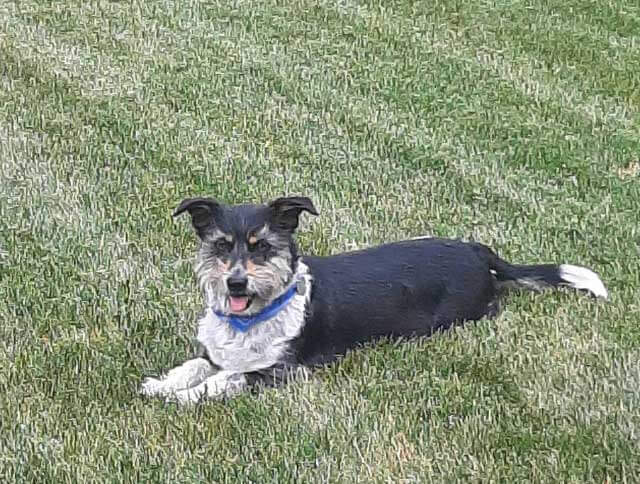 Waylon
We adopted Waylon two years ago after losing our dog. I didn't know if I was rushing things. Thought we should take our time to heal. I saw his picture and I just knew. I kept going back to him. When we came to meet him…he was crazy. He jumped 5 feet in the air. We decided to give him a try. We hit the jackpot. The best dog! We needed him.
– Cindi, ACS Adopter
Moose
We adopted Moose in May and he is the best dog. He is very sweet and loving and has added so much happiness to our family. We are so thankful for Animal Care Society for taking care of him in his time of need and for making sure he would be the perfect fit for our family. We now can't imagine life without him!
– Courtney, ACS Adopter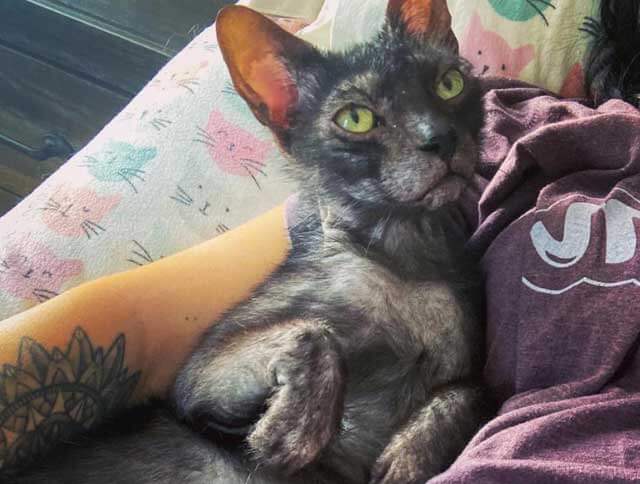 Igor
I adopted Halloween (now Igor) in February. I happened to see a photo of him on the internet and instantly fell in love. That weekend I drove all the way from Wisconsin to Kentucky and back in one day to get him. He is just perfect and makes our family complete.
– Jade, ACS Adopter
Harlow
My cat's name is Harlow and she has made my life so much better because now I have a little friend to greet me at the door when I get home from work and someone to sit with me when I eat and basically do everything with me. I cannot imagine my life without her.
– Tanya, ACS Adopter
Zola & Sophie
We adopted Zola(white/black) in January from ACS after losing our yorkie after 14 years. Then we adopted Sophie(brown/reddish) in April from ACS because Zola needed a sister and we still had so much love to give. We love them so much and they love each other too!
– Kay, ACS Adopter
Link
I adopted Link who I named Loki after a month of working at ACS!! He was returned due to negative interactions with other animals in the home… I'm so glad I gave this boy a chance, he is such a goofy fun loving cat that fits right in with the rest of my pack.
– Haleigh, AS Adopter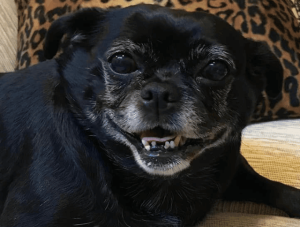 Penny
I adopted Penny in 2013. Based on injuries she came in with, she was thought to have been hit by a car. A year & a half later a damaged disc herniated & she became paralyzed. She has a wheelchair, & can still drag herself around very fast! She is still the happiest dog with the best attitude, & doesn't notice her disability. I call her handicapable.
– Kacey, ACS Adopter
Bradford
I adopted Bradford in June and he has been the best addition to our family. He loves all of his new dog friends and everyone he meets. I can't believe that he sat in the shelter with no interest. He's a perfect boy and I couldn't imagine my life without him!
– Brittney, ACS Adopter