Board of Directors
Wendy Delozier
Wendy is in her second 6-year term on the board at Animal Care Society. She has been a volunteer with ACS since 2007. Wendy's experience in animal welfare began in Columbia, MO where she served as the Treasurer on the board for the Central Missouri Humane Society until she moved to Louisville in 2004. She has a bachelor's degree in Accounting and Marketing from the University of Missouri – Columbia. Most of her career has been spent in the low-income housing tax credit/affordable housing industry. Wendy and her husband Mark are currently the pet parents of a pitbull beagle mix, Robby.
Randy Blevins
Randy has served on the board at Animal Care Society since 2018. With experience in the areas of marketing, design, public relations, event planning, social media management, and brand management, he began his career as a marketing intern at Actors Theatre of Louisville. He became a self-taught graphic designer which led him to his next position as Art Director and Director of Brand Management at Broadway Across America. After completing his Masters of Business Administration at Bellarmine University in 2011, Randy started Think Tank Marketing to provide social media marketing strategies and online content creative services to local businesses. Think Tank has now evolved to offer integrated marketing solutions to tell the story of brands and businesses consistently and creatively. Randy's latest venture comes in partnership with former Centre College classmate Beth Hall, as Executive Producer for ACT Louisville Productions.
Cara Stigger
Cara Stigger has served on the board of Animal Care Society since September 2021. She grew up on a farm in Spencer county, Kentucky and is a graduate of University of Louisville Brandeis School of Law. For over 30 years Cara is doing what she felt called to do, help injured people navigate the legal battle against insurance companies and corporations. She and partner Marshall Kaufman founded their law firm in 2001. Cara does trial work for her clients and is the spokesperson for Kaufman & Stigger in their advertising. At home Cara and her husband Bruce stay busy spending time with their children and families. Her upbringing on the farm instilled love for animals and inspired her to support the Animal Care Society in its mission to protect the lives of cats and dogs.
Leadership Staff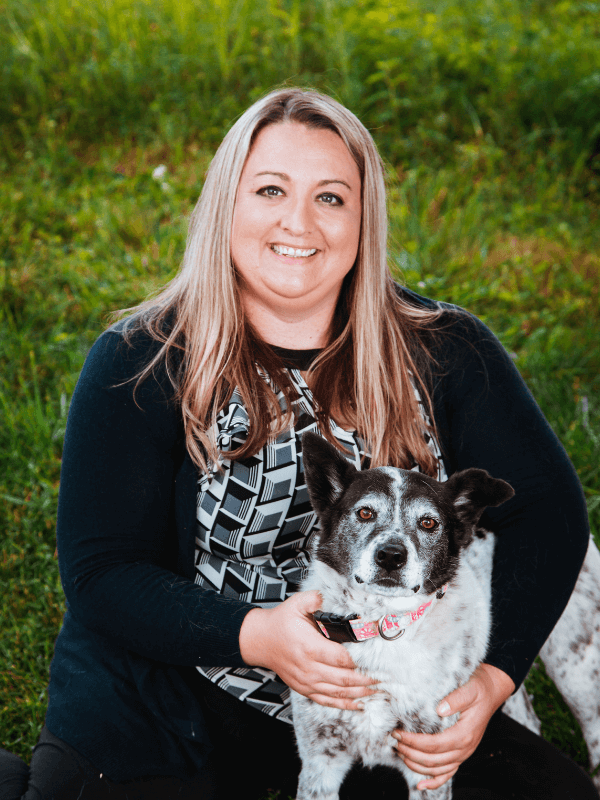 Megan Gonterman
Megan Gonterman came to Animal Care Society with 14 years of previous Animal Welfare experience. Her journey in animal welfare began when she fell in love with helping the voiceless and giving pets the chance to be loved again! Her career has been filled with exciting and challenging experiences. She has served in a variety of leadership roles. From the beginning of her career as an Animal Control Officer she developed a fondness of all animals but was especially drawn to the abused, neglected, and ones who are most vulnerable. Joining ACS in 2022, Megan hopes to be able to continue the astonishing life saving work of ACS to all of Louisville's animals in need.
Savannah Brown
Medical & Adoptions Program Manager
Savannah started her career in animal welfare at the age of 18. Her first job as an adoption counselor made her realize the passion she has for helping animals find their forever homes. She says, there is nothing better than completing a family! Savannah continued to gain her experience in animal welfare as a veterinarian technician. But, soon realized helping pets in need was her calling. Savannah found her dream job and joined ACS in 2020. She is ACS's Medical and Adoptions Program Manager. Outside of work, Savannah enjoys spending time with her many dogs and cats that she has adopted through her work.